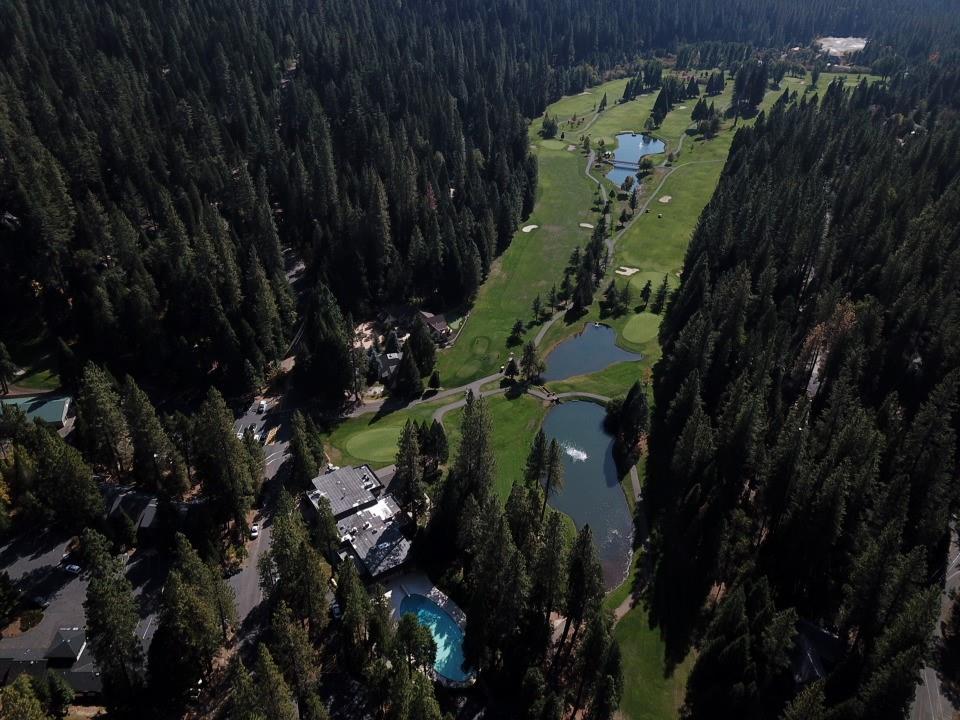 PROPERTY INFORMATION
The Sequoia Woods Country Club is an 18-hole private club that is unique in the community of Arnold with approximately 45,000 population within a 60-minute drive. Arnold is at the gateway of the giant sequoia trees and Calaveras Big Trees State Park. The existing golf course was designed by Bob Baldock. The Sequoia Woods Country Club has become one of Calavera's County premier golfing facilities with 5,600 yards of play for the novice player to the most experienced player. The golf course is the centerpiece of Blue Lake Springs, Grizzly Ridge, and Lakeside Terrace community and situated on approximately 100 acres. The setting is a microcosm of Arnold's best natural qualities with streams, mountains, and sierra pines.
Golf Course Architect
The golf course was designed by Robert "Bob" Baldock in 1967. Bob designed over 80 golf courses in his career. In California, he designed also the Corral de Tierra Country Club and Monterey Peninsula Country Club. The par 70 course is suitable for all levels of players and is open for a 10-month season, closed only in the coldest weeks of winter. Located above the fog line, there is plenty of sunshine for most of the remaining golf months.
Water
The water supply for the golf course is provided by surface water with several holding ponds to supply the golf course. Backup water through the local municipalities.
Practice Facilities & Equipment
Driving range with 10 mat stations, a complete practice facility which include a chipping area, practice bunker, and practice green. The electric EZGO golf carts are owned.
Golf Course Improvements
The Sequoia Woods Country Club is above average in design and layout for this type of course and the surrounding competitive market. From the back tee, the course rating is 70.0 with a slope of 119 and a length from the tips at 5,600 yards. The club has a golf shop, grill and patio dining, maintenance building, cart storage, administrative offices, and a two-story approximately 14,000 SF clubhouse.
Asking Price
We are offering this unique investment opportunity with a sale price of $4,300,000.
---
Please view Sequoia Woods Country Club Aerial Drone View, Photo Gallery and Offering Memorandum.
For more detailed information please complete the Confidentiality Agreement and email to zdavidson@dc.rr.com or submit form online.

Visit the secure page for Sequoia Woods Country Club.